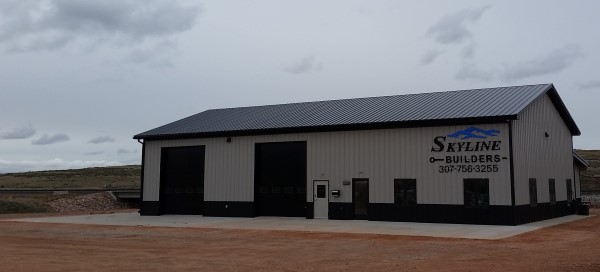 Skyline Builders was established in 2007 by Kirk Norris and has been easing customers' minds with clarity and quality constructed homes and facilities in Crook, Campbell and Weston Counties ever since. We service all local communities and rural areas in Gillette, Moorcroft, Sundance, Newcastle, Hulett,  Upton, Wright, Rozet, Recluse, Osage, Devils Tower, Oshoto, Weston, and Savageton.
Our team specializes in residential, agricultural, light commercial and light industrial construction projects. As general contractors, Kirk and his team keep the construction process simple through professionalism, excellent quality and clear communication every step of the way.
Whether you prefer conventional wood frame, steel, post and pole, or SIP (Structural Insulated Panel) construction, we commit to creating a positive and enjoyable experience for you and your family or team!